Carve out your pumpkins, paint your faces and don your ghoulish costumes as Halloween is upon us! Enjoy fun days out with your family and friends, soaking up the autumn sun and discovering new places whilst finding your inner witch or wizard. Check out a number of 'spooktacular' days out across Hertfordshire until November.
Firm favourite is Paradise Wildlife Park, Broxbourne, where there will be a 'Howl – O -Ween' hunt and free wolf masks provided for the children. From pumpkin carving sessions to Animal Spooktacular shows there is something for everyone until Sunday 4 November.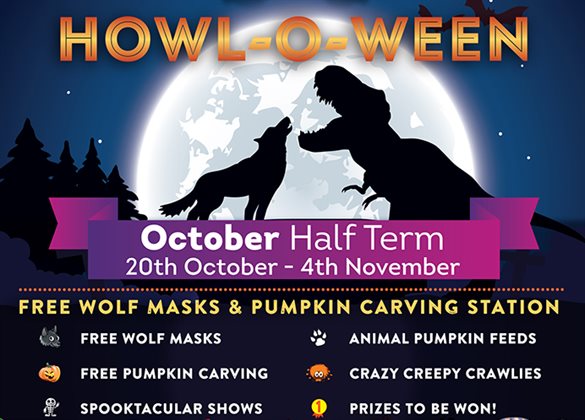 Credit: Paradise wildlife park
Visit the Natural History museum, Tring, until Friday 2 November and have fun exploring the galleries about the deadliest animals of Africa. Complete the trail that is only £1 per child and receive a chocolate treat!
Have a night of frights at Old Town, Hemel Hempstead on Sunday 28 October from 3.30pm. Don't forget to dress up as there will be a fancy dress competition! Plenty of food outlets, activity stalls, street performers and to finish off there will be fireworks display in Gadebridge Park.
Come to Langleybury Children's farm, Kings Langley, for a Halloween party on Saturday 27 October. Try your hand at crafts and warm up by the bonfire with a drink from the bar and food from the BBQ. Your children can complement their costumes by having their faces painted and enjoy a fair ground ride too.
See the first Burston Garden centre pumpkin patch, until Wednesday 31 October. Your little ones can choose from a variety of pumpkins and even enter the centre's spooky Facebook cheesy smiles competition via the photo booth. Their resident witches and monsters will pick the best one and the winner will get a spooky prize.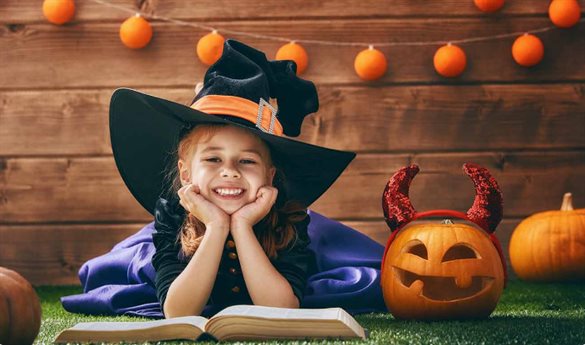 Credit: Burston Garden centre
From Saturday until Sunday 4 November you can drop in and see the good witch Esmeralda Raventree as she tries to foil Morag Spindlefingers' evil plans and give her a helping hand! All you have to do is complete the 'Wild Challenge' activities and find the clues! You may even win a Bat detecting kit and see the Giant Rye Meads pumpkin.